About Us and recent Reviews
The Dancing Bear Guesthouse opened in 2006 and has since  welcomed guests from all over North America and around the world--including guests from Nigeria, Cameroon, South Africa, Australia, New Zealand, China, Egypt, Nepal, Paraguay, Brazil, Colombia, Iceland, Finland, United Kingdom, Belgium, Ukraine, Russia, Kazakhstan, France, Germany, Israel, Azerbaijan, Denmark, the Netherlands, Sweden, Italy, Norway, Jordan, Ukraine, and the Dominican Republic.
The new owners Richard & Ellie Binns are making this historic building into a top rated short term rental location under the new name Blooming Inn Shelburne Falls.
CHECK OUT OUR NEW UPDATED WEB SITE HERE
Some of our recent reviews 
We will remember this stay fondly.
The Inn was very quiet and clean, the room and bed quite comfortable. We loved the sunshine streaming into the Balcony Room in the morning. We loved the proximity to the nearby shops and restaurants. The check-in and check-out process was very easy with door code linked to my cell number.
Great place, great location, great hosts!
Very pleasant & inviting; hosts were very accommodating !
The inn was in close proximity to the lovely town of Shelburne Falls. Richard & Ellie gave us an overview of their recent purchase of the historic, beautifully decorated, warm & cozy B&B. My sisters & I felt very welcome throughout our stay.
__________________
delightful, we will be excited to book with Ellie and Richard again
very vintage like we were hoping for. extremely nice room, balcony a plus.
__________________
This was the perfect stay while I was in town for just the weekend. The owners are exceptionally friendly and are excellent hosts all around (I happened to bump into them one time). My bedroom and bathroom were clean and well-prepared for a guest. It was nice using a regular bedroom and bathroom for 2 nights, as a contrast to a hotel room (all bedrooms have personal locks with individual codes so it was very secure). Would highly recommend this cozy stay.
Jack
Mar 25 – 26, 2023 • Rose room in Victorian home -queen bed
Had stayed at the same location before, although under previous ownership, so knew the location well. Everything was as described, and worked smoothly.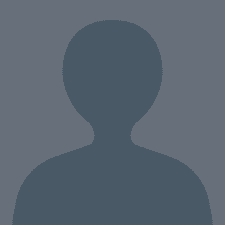 Heather
Mar 5 – 13, 2023 • Balcony Room in Victorian Home
We are friends of the previous owners of the dancing bear guest house, and we were very happy to find that Richard had taken over running the guest house as an Airbnb. My family lives nearby and they don't have a guest room at the moment, so when I come to visit it's very convenient and good for me to be able to stay at this lovely guest house. It's not being run as a bread and breakfast anymore, but it's really close to several places in town where you can get breakfast, and there's coffee and tea and jam and English muffins and a toaster downstairs so that's really nice. I love this guest house and I hope that it stays for a long time.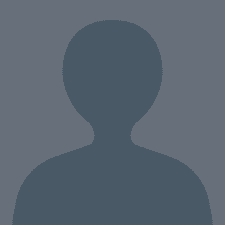 Daniel
Mar 3 – 4, 2023 • Twin bed 1st floor in Victorian
Great stay, Richard was super nice and communicative. We arrived very late with no issues and a very welcoming attitude
Francesca
Feb 18 – 19, 2023 • 4 guests in 2 bedrooms - full + queen beds +1 bath
Richard's place is a strategic spot to visit the Berkshire . The town is welcoming and worth a visit and there are few but good restaurants around! We stayed with our 21 months daughter and the hosts were very accommodating for any request! Definitely recommended!
Kristina
Feb 5 – 12, 2023 • Balcony Room in Victorian Home
I was lucky to find this place at the last minute after a death in my family. The home is a lovely old Victorian recently purchased by Richard and his wife. It is located in the heart of beautiful Shelburne Falls and is in easy walking distance to everything. The rooms are individual rooms with private bathrooms, so there is no kitchen access, but Richard provided ample coffee and tea as well as a fridge with milk and cream for the coffee, English muffins, butter and jam. Richard was extremely responsive; when I suggested hairdryers would be nice in the New England winter he immediately ordered hairdryers from Amazon. He even went so far as to provide me with an exercise mat when I said I really wanted to do yoga in the room.
Stephen
Feb 11 – 12, 2023 • Rose room in Victorian home -queen bed
Loved the Peet's coffee and the peaceful room. Will be back.
Siddhartha
Feb 4 – 5, 2023 • Rose room in Victorian home -queen bed
Great, large bedrooms and space with a lot of vintage furniture. Perfect for a weekend trip if you're skiing at Berkshire east.